WATERBOMB MUSIC FESTIVAL
Poster Design, Typography
2022


Prepare to get soaked! Find your escape from the summer heat surrounded by blasting water cannons and chilling live music performances from the hottest Korean Artist.

This event poster was made in my Advanced Typography class. The prompt was to create multiple compositions based on different directions. We then had to synthesize the compositons together to create hybrid versions. Furthering this practice, we took two hybrids to create the Super Hybrid, which is the final poster design.


Composition of Prompts
Expository, Biomorphic, Antithetical,
Representational, Ambiguous, Sympathetic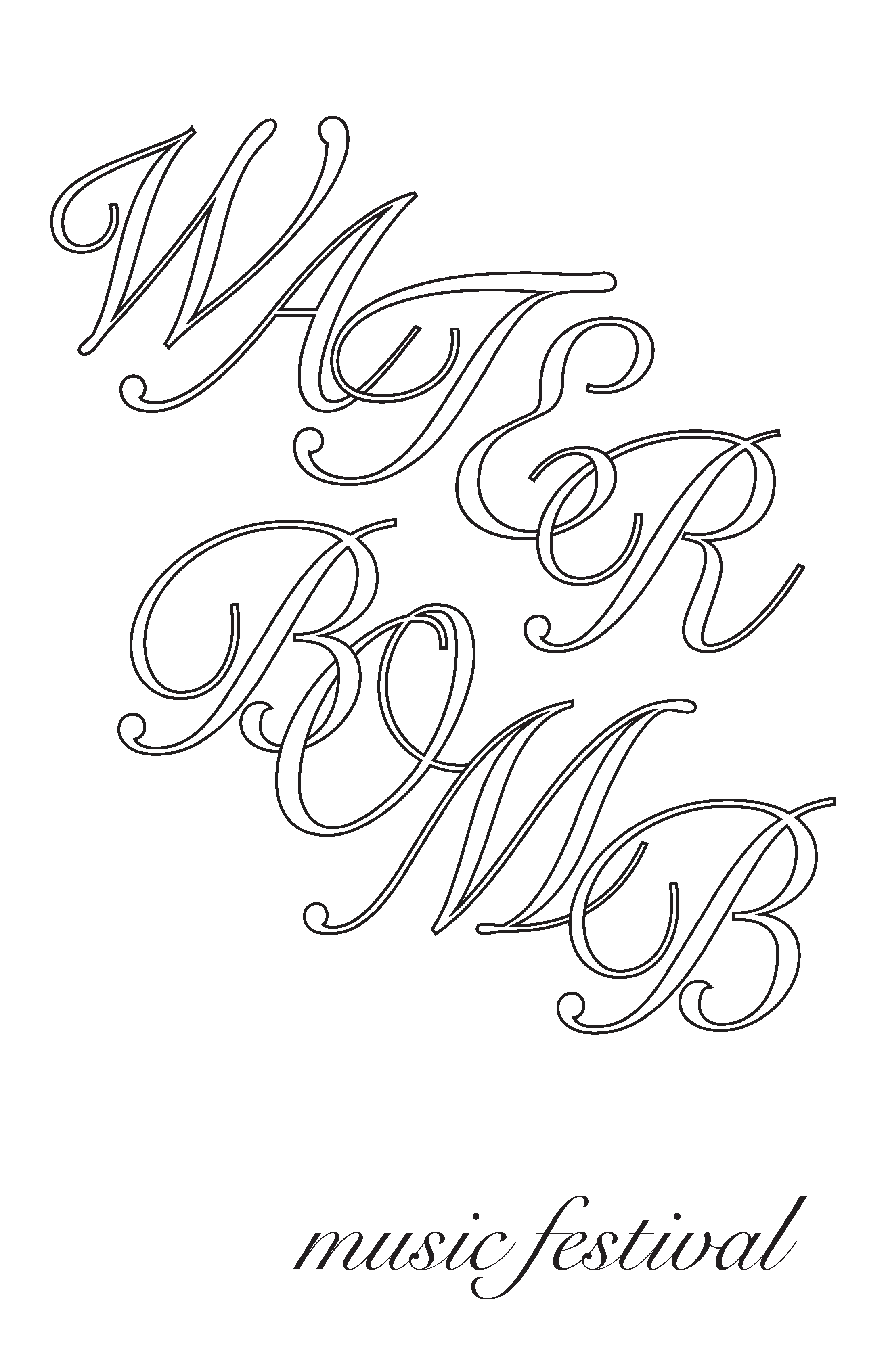 Hybrids
Sympathetic+Antithetical
Biomorphic+Ambiguous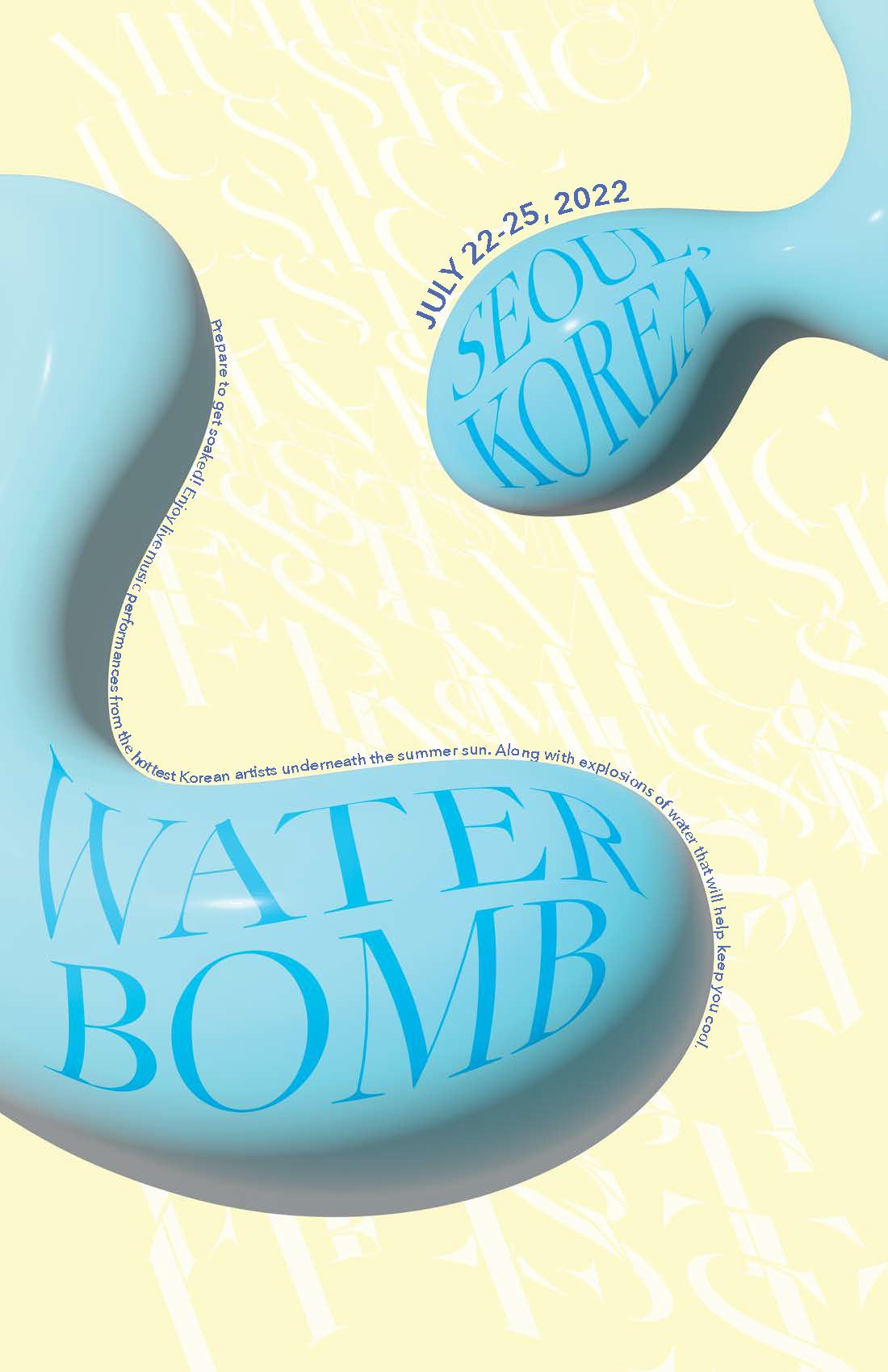 Super Hybrid (Final Poster) Sympathetic+Antithetical+Biomorphic+Ambiguous